Mississippi Farm Tables is owned and operated by Mark and Helen Perrott. Mark was born in Limerick,
Ireland, and met a Tupelo, Mississippi girl while on a family trip to the States in 1978. They fell in love as teenagers, but then spent 32 years living separate lives – an ocean apart. After reconnecting with each
other, he and Helen were married in Scotland in 2012, and began their lives together in the south of
France. During their time in France, Mark apprenticed with a furniture artisan and found there a love for
woodworking. In 2013, he and his wife moved to live in the U.S., and in 2014, they opened Mississippi Farm Tables, LLC in Aberdeen, MS. The business has now relocated to Ridgeland, MS on the outskirts of Jackson, the state capital.


Mississippi Farm Tables is about Bringing Families Back to The Table. Lives are conducted around family tables, meals are shared, and important conversations held. The business is about relationships, forming new relationships with each customer and making each purchase a personal experience – Mark includes the customer in the process with photos of their furniture from the beginning right up to the delivery! That's what makes Mississippi Farm Tables different from other businesses and the reason for the many positive reviews Mississippi Farm Tables receives.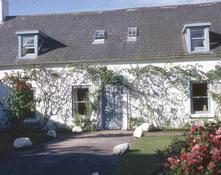 Family Home in Holywood, N Ireland.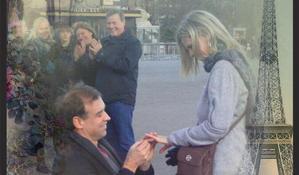 Engagement in Paris, France